Are you ready to heal?
Have you tried traditional therapy and find that your fears and frustrations still exist?
Are you feeling stuck and can't seem to move forward in some part of your life?
Do you sense that something from your past is keeping you from having more?
Are you ready to release your blocks and have the life you crave?
Do you want to feel clear and fully expressed?
Do you know it's time for lasting and significant change?
Christine Alisa, Marriage Family Therapist & Alternative Therapist
My company is Peace Through Metamorphosis. I am an Alternative Therapist. What that means is I combine my traditional experience as a Marriage Family Therapist with deeper unconscious work that really helps you unblock sabotaging behavior and brings more harmony into your life.
Services
My services include one-on-one sessions with family members such as children, teens and parents as well as individuals and entrepreneurs. I work with therapists and healers to connect with their intuition by helping them unblock sabotaging behaviors/beliefs so that they can have a thriving practice.
What is Alternative Therapy anyway?
With Alternative Therapy you can achieve the kind of healing that brings clarity and greater success in your relationships and business.
Alternative Therapy combines traditional therapy with deeper unconscious work that helps unblock sabotaging behaviors and beliefs that brings more harmony and peace to your life.
What transforms us makes us stronger
Whether you have a childhood trauma, an adult relationship gone wrong or a behavior that does not suit you anymore, experiencing a spiritual journey of self-discovery and renewal opens the doors to the possibilities that await us. There are those times in our lives where we step back and take a look at the direction we are going and we don't know what to do.
Now your time to change awaits you. Step into a healing process that will bring the joy back and bring the peace back into your life. Are you ready to let go of the pain or struggle in your life?
Step into a healing process that will bring the joy back, bring the peace back. Are you ready to let go of the pain?
The Ordinary Shaman
This group is for people who are interested in learning about Shamanism. All levels are welcome. We will learn Shamanic journeying with Power Animals and expand our consciousness. I am Shamanic Practitioner with several years experience, and look forward to creating a space for this spiritual work.
Learn more about Past Life Therapy & Shamanism
2 reviews on
Christine is amazing at creating a space that makes you feel comfortable and willing to share. I always know that I will leave her office feeling happier and more at peace than when I arrived.
Chris has a unique approach to therapy and she is a calm, compassionate, and trustworthy person. Traditional therapy was helpful but couldn't break down all the walls. I still have more work to do but I have a new perspective on myself. Thank you Chris!
About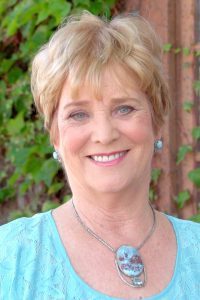 Christine Alisa, M.S. is a traditionally based clinician and an Alternative Therapist. Her innovative work with adults, families, adolescents, and therapists moves people through an effective, transformational process uncovering and clearing issues of abuse and trauma.
Contact
Christine Alisa, M.S. MFT21144
Alternative Therapist
295 Redondo Ave., Suite 203
Long Beach, CA 90803
To book an appointment,
please call: 562-619-5883
For other inquiries: chris@christinealisa.com
Book me
Book a session or for speaking engagement
"*" indicates required fields