Freedom comes with knowing how to help your child.
Calmness replaces the feeling of overwhelm, when you get the direction you need.
Now Available at Amazon.com!
This innovative therapeutic approach provides a bridge between parents and children addressing core obstacles such as; trauma, abuse, anger, eating disorders, ADHD… Christine Alisa has found a way to gently hear children as they delve into their childhood traumas, birth and past lives, as described through descriptions in her case studies. Children gain a deeper understanding of themselves and a greater capacity for problem solving. Parents get practical advice, warning signs, strategies to use as well as communication tips. Christine Alisa's transformational work brings peace through change.
What other professionals are saying about this book:
" I have deep trust about the therapeutic skills of Christine Alisa. The whole book is beautifully presented with profound clarity through case studies and insights. I highly recommend this book to all psychologists, doctors, regression therapists and parents. Thanks and deep appreciation for your many years of dedicated work with children and parents which has resulted in this masterpiece."
Dr. Newton Kondaveti, MBBS, MD.
"… A must-read for parents and therapists…uses both traditional and nontraditional methods to heal children and their families. She is one of only a handful of therapists in the world who successfully uses regression therapy to early childhood experiences in the womb and birth, and past lives, to help resolve difficult emotional and behavioral issues in children. Her case studies, which describe her innovative techniques, are truly wondrous in their ability to heal at the deepest levels."
Carol Bowman, M.S.
Author of Children's Past Lives and Return From Heaven
Wondrous Places of the Heart
Alternative Therapy with Children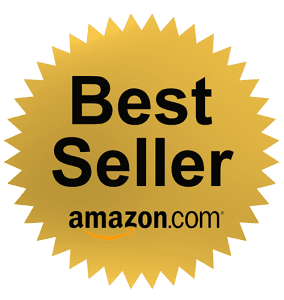 #1 Best seller in Amazon Kindle!
Christine Alisa has written an engaging, enlightening book on alternative therapies for children. Outlining new ways to help children heal trauma, anger, depression, overcome eating disorders and abuse, she guides parents how they can help heal their children and bring them happiness and peace. This is an engaging and very helpful book!
Kudos to Christine Alisa for such an inspiring book! The author covers a wide variety of clinical issues, providing information in a concise and organized manner. The case studies which she includes allow the reader to apply the information they have read to a person's story; they can then connect emotionally to the material and learn it on an even deeper level. The "Solutions" section at the end of each section empowers the parents, providing various tools, communication strategies and (my personal favorite) "Quick Win Strategies." This book will be a great resource for anyone living or working with children who struggle to find their emotional balance.
Christine Alisa's new book "Wondrous Places of the Heart" is a journey into her amazingly deep and effective therapy with children and teenagers. Her approach combining traditional and alternative therapies adds effective tools for therapists and healers. The case studies affirm that children and teenagers can be healed. Parents receive specific strategies and guidelines on how to help their child with issues like abuse, eating disorders, self esteem and learning disabilities. I highly recommend this book! Dennis Merkley, LMFT By on April 5, 2016
Communicating with your Teenager Teleseminar
3 Supportive Tips to Reduce Anger in Children
Christine Alisa is a traditionally based clinician, an alternative therapist, an international speaker and trainer, a spiritual teacher and author. She is a creative innovator who helps people find inner clarity through radical transformation. She uses her powerful intuitive wisdom, compassionate and problem solving skills to help adults, children, adolescents and their families move through powerful integration and resolution.
About
Christine Alisa, M.S. is a traditionally based clinician and an Alternative Therapist. Her innovative work with adults, families, adolescents, and therapists moves people through an effective, transformational process uncovering and clearing issues of abuse and trauma.
Contact
Christine Alisa, M.S. MFT21144
Alternative Therapist
295 Redondo Ave., Suite 203
Long Beach, CA 90803
To book an appointment,
please call: 562-619-5883
For other inquiries: chris@christinealisa.com
Book me
Book a session or for speaking engagement
"*" indicates required fields