Resources
Turning the Hourglass: Children's Therapeutic Passage Through Traumas and Past Lives by Christine Alisa, M.S.
Wondrous Places of the Heart: Alternative Therapy with Children by Christine Alisa
Children's Past Lives by Carol Bowman
Return From Heaven by Carol Bowman
The Handbook of Gestalt Play Therapy by Rinda Bloom
The Child's Eye View: Gestalt therapy with Children, Adolescents, and Families by Ruth Lampert
The Gestalt Therapy Book by Joel Latner
Creative Process in Gestalt Therapy by Joseph Zinker
The Healing Power of Play: Working with Abused Children by Eliana Gil, Ph.D.
Working with Children to Heal Interpersonal Trauma: The Power of Play by Eliana Gil, Ph.D.
Treating Abused Adolescents by Eliana Gil, Ph.D.
Many Lives, Many Masters: The True Story of a Psychiatrist, His Young Patient and Past-Life Therapy by Brian L Weiss
Through Time Into Healing: How Past Life Regression Therapy Can Heal Mind, Body and Soul by Brian L Weiss
Regression Therapy: A Handbook for Professionals by Winafred B. Lucas
Past Lives Therapy: Past Life Regression Special Edition with Past Life Therapy Center by Morris Netherton
Strangers in the Land of confusion by Morris Nerherton
Other Lives, Other Selves: A Jungian Psychotherapist Discovers Past Lives by Roger Woolger
Healing your Past Lives: Exploring the Many Lives of the Soul by Roger Woolger
Windows To Our Children by Violet Oaklander, Ph.D.
Hidden Treasure by Violet Oaklander, Ph.D.
Some Children's Books to use in therapy:
Go Away Big Green Monster by Ed Emberg
My Many Colored Days by Dr. Seuss
No No, The Seal by Sherry Patterson
Elbert's Bad Word by Audrey and Don Wood
Grandfather Twilight by Barbara Berger
Today I Feel Silly, Tell Me Again About the Night I Was Born by Jamie Lee Curtis
The Temper Tantrum Book by Edna Mitchell Preston
The Giving Tree, Falling Up by Shel Silverstein
Resources
Suicide
Domestic Violence
Child Help
Low Cost Therapy Center
About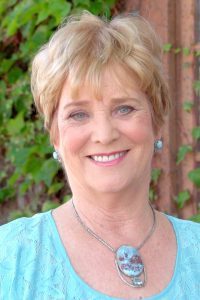 Christine Alisa, M.S. is a traditionally based clinician and an Alternative Therapist. Her innovative work with adults, families, adolescents, and therapists moves people through an effective, transformational process uncovering and clearing issues of abuse and trauma.
Contact
Christine Alisa, M.S. MFT21144
Alternative Therapist
295 Redondo Ave., Suite 203
Long Beach, CA 90803
To book an appointment,
please call: 562-619-5883
For other inquiries: chris@christinealisa.com
Book me
Book a session or for speaking engagement
"*" indicates required fields