PARENTS!
Are you feeling lost on how to communicate with your teenager like you did when they were at school and not home all the time?
Do you want to feel more connected because your teen seems to be pulling away from you?
Are you experiencing power-struggles between yourself and your teen?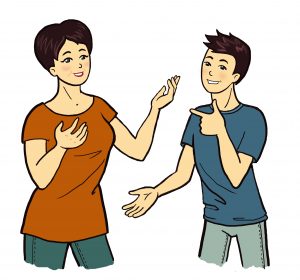 Tensions are rising at home. The pressures of making sure your family adapts successfully to the changes happening now are at an all-time high. As parents, we have a need to keep everyone connected and safe, but our teens may not have the outlets necessary to deal with the challenges we are facing today. Here are some tips to help restore your relationship with your teenager(s) :
When you are emotionally charged, give yourself a "time out" before you engage with your teen. Find a place to just take a few breaths and ground yourself, then go back and begin a conversation calmly. Nothing really gets handled well when there is anger and frustration, but being calm can restore your interactions.
Expect that they may NOT want to talk to you. Maybe you have had arguments before and anger has built up between you both. Maybe your teen 'shuts down' and doesn't speak to anyone. Don't let that deter you. Start conversations anyway.
Use listening skills with your teen. HEAR your adolescent when they talk even if you do not like what they are saying. It is a good way to build the trust back.
Try to guess what your teen is going through. For example, are they experiencing changes going on with friendships? Are they feeling left out? Are the pressures of having school online becoming too much to handle? Are they struggling? Are drugs starting to appeal to them? Be on the lookout for signs of drug and alcohol use.
Put some positive time in your schedule with your teen. Take some time for just the two of you. Do something simple that you both enjoy and can easily do at home. Your teen will feel valued and will be more open to talking about serious things later.
Be emotionally open with your teen
Take care of you: Talk to a friend and share your frustrations, write in a journal, do something nice for yourself; recharge.
I offer a Free Discovery Session to new subscribers! Sign-up today and claim yours!
Check out my book called "Your Amazing Itty Bitty Communicating With Your Teenager: 15 Essential Steps to Creating a Better Relationship With Your Teen" on Amazon –>  https://www.amazon.com/Your-Amazing-Bitty-Communicating-Teenager-ebook/dp/B01ACFL7SG/ref=sr_1_5?dchild=1&keywords=christine+alisa&qid=1589241172&sr=8-5
Join my Facebook Group called "How to Talk With Your Teen." Share with me your concerns and questions; this group is here to help YOU! https://www.facebook.com/groups/841527552994759/