Starting at 9am PST on January 28th you can buy the Kindle version of my book for only $0.99 at amazon. I would really appreciate it if you can buy my book at this time, as it will help me reach the best seller's list. The price of the book will go up again after that date so I recommend purchasing it on the 28th to read at any time.
Your Amazing Itty Bit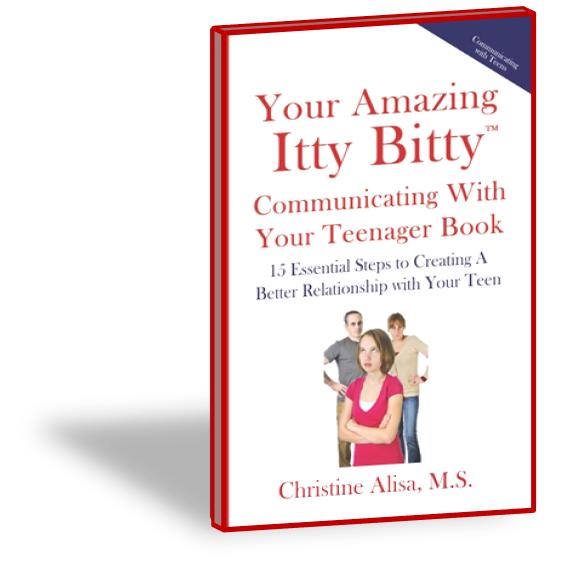 ty™ Communicating With Your Teenager Book 15 Essential Steps to creating a better relationship with your teen. When their child reaches teenage years many parents struggle with adjusting to the new changes in their son or daughter. To say the least, communication becomes difficult. Questions parents ask:
• What do I do when my teen won't listen to me?
• How do I handle teen attitude?
• How do I set limits without fighting?
• What can I do to help my teen with peer pressure?